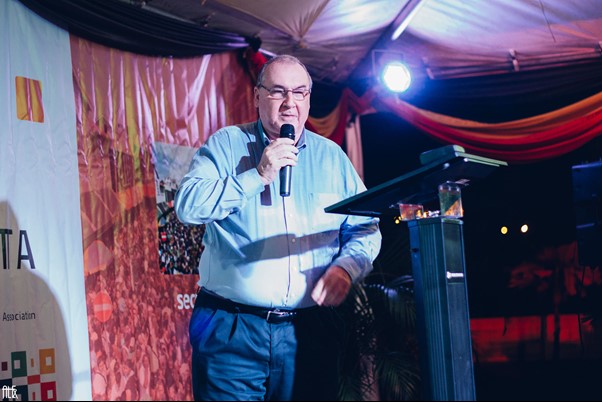 Guestspeaker, president and CEO of the AHATA, James Hepple.
"A milestone for the SHATA"
On the 3rd of November, the Suriname Hospitality and Tourism Association had the privilege to celebrate her 1 year anniversary together with the sector at the Suriname Hospitality and Tourism Training Centre (SHTTC).
Together with STAS representative Karin Refos, Director Marc Waaldijk, Ministry of Commerce, Industry and Tourism representative, SHTTC director Rabin Boeddha and special guest speaker James Hepple of the AHATA, the managing director of the SHATA Sinfra Zaandam, emphasized how important the tourism sector is for a country such as Suriname.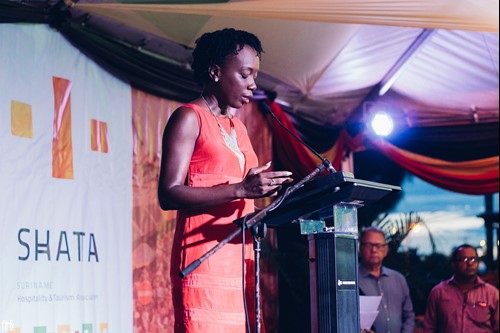 Managing director of the SHATA, Sinfra Zaandam.
"The sector is blossoming again. The tourism product is finding its way into the Surinamese society and is able to create an increasingly broad base of support within all layers of the population."
The SHATA was able to proudly present her achievements during the whole year, while still having new, innovative ongoing projects.
Now that the year is almost over, the SHATA will have a new and improved plan, together with her loyal members. 

"Only with the support of the sector can we ensure that SHATA will grow even more and develop qualitatively further", says Zaandam.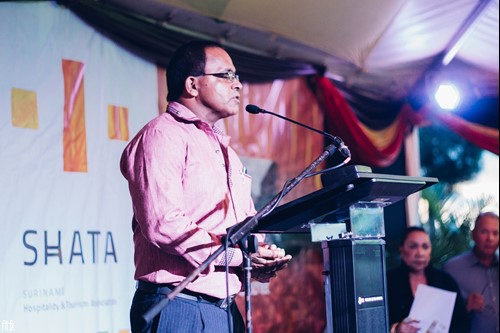 Director of the Suriname Hospitality and Tourism Training Centre (SHTTC), Rabin Boeddha