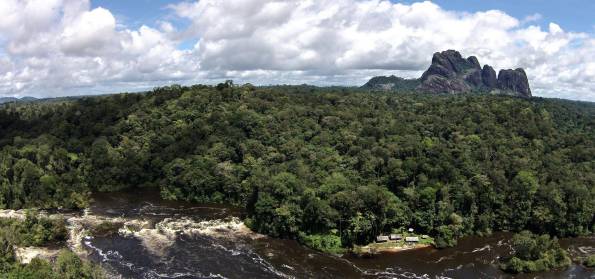 Unspoiled and welcoming, Suriname is a land of enormous cultural diversity and one of the few places in the world where the tropical rain forest is still untouched. Get to know the authentic cultures that survive in the interior. Speaking their own languages, the natives are descendants of five lines, each with its own traditions and tongue.
The Surinamese government worked together with Conservation International to create the Central Suriname Nature Reserve, 1.6 million hectares of prime rainforest in Boven Coppename, west-central Suriname. This reserve forms a gateway to the three existing protected areas, Raleighvallen, Tafelberg and Eilerts de Haan Gebergte.
METS operates tours both here and in the neighboring Guyana and French Guiana. Accommodation includes traditional-style wooden houses.